Lead and Web Traffic Analysis

Through a series of stages, we'll help find out who is at your web site, why they are there, and why they leave without any action.

Tracking and analyzing web traffic is key in understanding the online experience a client has when visiting your site.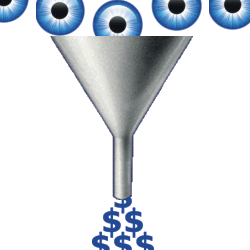 R U On The Net can pinpoint areas of your website that are underperforming such as "roadblocks or potholes" in traffic flow, and make recommendations to increase site effectiveness and increase desired 'actions' (sales or leads).

R U On The Net will also decifer Web traffic reports in order to track the effectiveness of your marketing and advertising efforts.